Holiday parks go hand in hand with cycling
Stay in a Cycle Hub park to enjoy:
advice and maps for rides to suit every age and ability – town pathways, family-friendly outings, winery rides, easy MTB adventures, the Great Rides, and much more
secure, covered cycle storage
bike cleaning area
contacts for a local bike mechanic
on-site bike hire or contacts for local hire companies
connections for shuttle services and cycle tour operators
Go on a Great Ride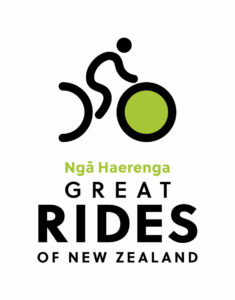 Holiday Parks New Zealand is proud to be a national partner of Ngā Haerenga Great Rides of New Zealand. Discover their 23 Great Rides, Heartland Rides and many more rides here.
Holiday Parks – top choice accommodation for a cycling holiday! Read this inspirational article for top cycling combos matching the 23 Great Rides to bike-friendly holiday parks nearby, from north to south.